Aztec International S.A. is recognised as a market leader in the field of industrial powder painting in Europe. It is also the exclusive distributor of products manufactured within the Aztec Group, Master Seal® Bonded Washers, Master Flash® high quality Flashings, Saddle Washers and other sealing and fixing solutions.
The company's product portfolio also includes anchors, rivets and screws. Our screws programme includes carbon steel zinc plated self-drilling and self-tapping screws, stainless steel screws and bimetal self-drilling screws for various applications. Most of these products we offer with optional powder painting. Once applied to a fastener we can then match the colour of the surface, whether it is façade, roof or ceiling, in a nearly identical colour shade, including levels of gloss and paint structure.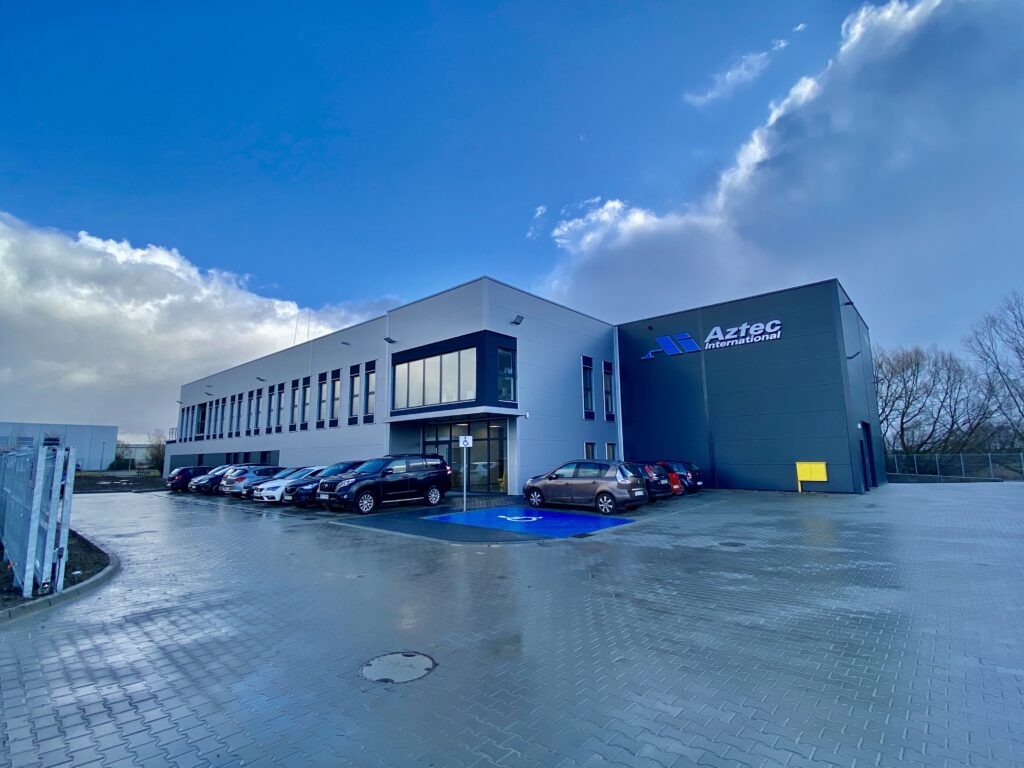 Our own unique and continuously developed technology called Master Coat®, as well as by Aztec designed and manufactured high capacity painting lines, allow us to provide the highest quality of powder painting applications on most fastener types and various protective surfaces. Different types of machines allow us to handle even the most challenging tasks, whether it is painting of big volumes of standard fasteners, TORX® recess special screws, long composite panel screws or Saddle Washers. Aztec's production capacity, R&D programme based on our own know-how, together with precise internal quality control, assures a high quality level of our products and services. Our customer service, guaranteed products' properties, short delivery times and the possibility of personalised products all contribute to Aztec's high standards.
Aztec International S.A. is a partner of Aztec Washer Co Inc., with headquarters in California, USA. The company was founded in 1968 by Henry DeGraan and since then Aztec Washer has been continuously setting the highest standards in the manufacture of Bonded Washers and EPDM/Silicone Flashings. Aztec Washer's market leading position and nearly 50 years of trading experience provide strong support to Aztec International's business.