A rivet is a mechanical fastening solution used to clamp together two or more sheets of material, usually made out of metal, but also leather and plastic. It provides strong, low-cost fastening useful in most industrial applications. They can be installed using hand and power operated rivet guns.
Rivets consist of a shaft and a mandrel. After a shaft is inserted into a pre-drilled hole the rivet mandrel is pulled back by the tool and forms the closing head. Clamping effectiveness depends on a diameter and a length of the rivet shaft.
Our company offers powder coated rivets of different kinds, both open and closed. A variety of shaft diameters, lengths together with different head sizes and shapes gives our customers a wide choice of possibilities.
Non-painted rivets are easy to install but customers appreciate the fact that the colour of the rivet can be the same as fixed material.  Other companies usually paint the whole shaft, sometimes even a mandrel. This results in a small but significant change in a rivet diameter and thus often causes rivet gun clogging. Aztec International has implemented an innovative coating method where only the rivet head is covered in paint. The body of a shaft and a mandrel of a rivet remain unpainted and clean preventing rivets guns form clogging and therefore makes the installation hassle-free.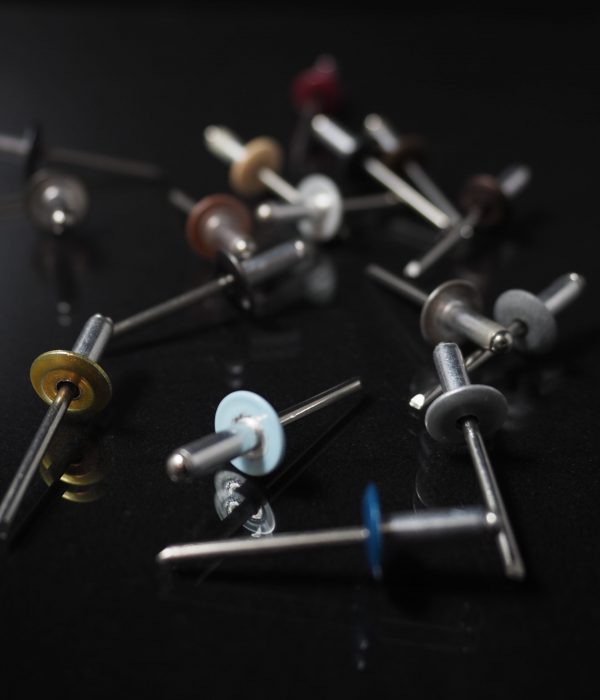 AZTEC INTERNATIONAL OFFERS POWDER COATING ON RIVETS AVAILABLE IN TWO SYSTEMS:
The first system is realized by coating pre-assembled rivets which results in creating a powder coating layer on the rivet's flange and mandrel.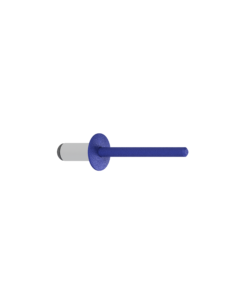 The second method consists of powder coating only the rivet's flange on the rivet's body and then assembling it with a mandrel on our rivet assebling lines. This option yields rivets where only the flange is painted.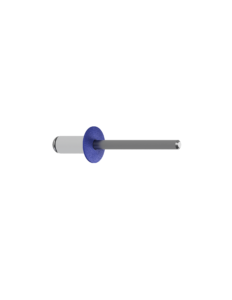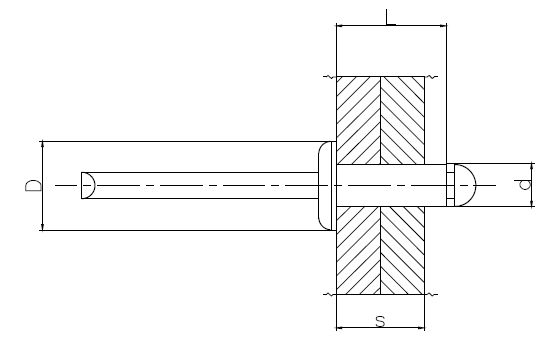 | | Body diameter min d [mm] | Body diameter max d [mm] | Lenght L [mm] | Flange diameter D [mm] | Grip range S [mm] |
| --- | --- | --- | --- | --- | --- |
| | | | | | |
| | | | | | |
| | | | | | |
| | | | | | |
| | | | | | |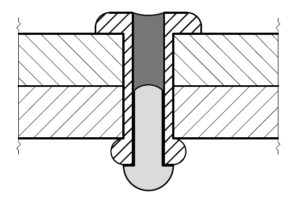 AL – Aluminium AlMg3,5 
SS – Stainelss steel A2 
ST – Carbon steel 
Available in other lenghts. For futher information, please contact Sales Department.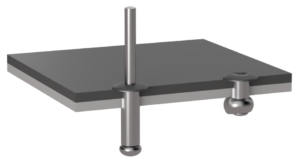 Blind open rivets are used to permanently join two or more sheets of material. For proper and easy installation we recommend inserting into a pre-drilled – hole slightly bigger than a rivet diameter.
They can be installed using either hand or power operated rivet guns.