MASTER SEAL®
BONDED WAShERs
Aztec's unique vulcanizing technology bonds together strong backing materials and flexible facing materials.
EPDM is an excellent ozone and weathering resistant elastomer. It is highly effective when applications require extreme temperature resistance. EPDM is appropriate for construction application where primary environmental issues are ozone, UV radiation and high temperatures. EPDM is available in black or grey and in various thicknesses. Silicone elastomer is appropriate for applications with requirements for high temperature or chemical resistance.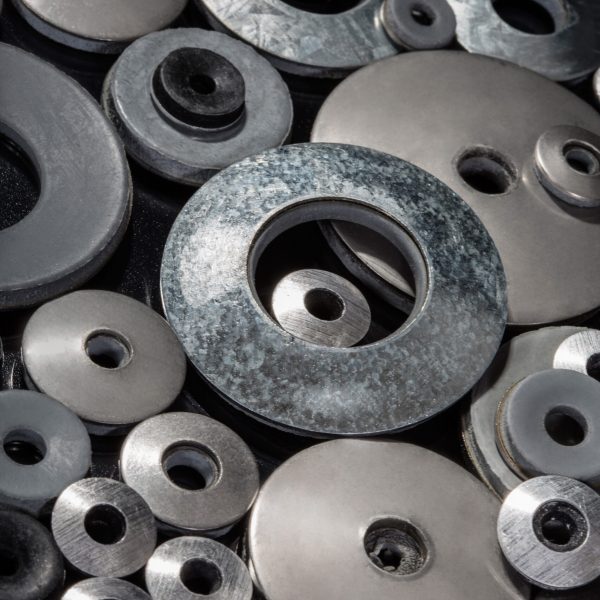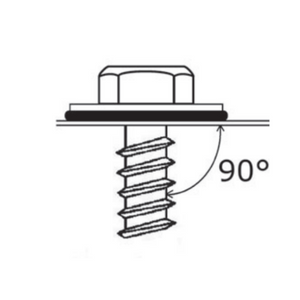 CORRECT INSTALLATION
After the screw is installed, the washer should adhere evenly to the surface to ensure tight sealing on the surface and around the screw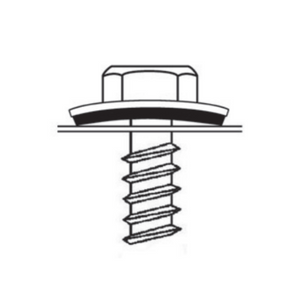 INCORRECT INSTALLATION
Screw under-tightened
If the screw is under-tightened, there will be no tight seal between the washer and the surface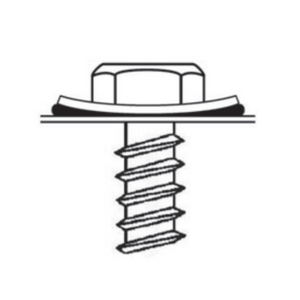 INCORRECT INSTALLATION
Screw over-tightened
Over-tightening the screw may damage the sealing material and lead to leakage
Master Seal® - bonded washer
Inner diameter I.D.

Screw diameter

Outer diameter O.D.
⚫ – standard diameter – available
⬜ – non-standard diameter – on special request